You'll always know what's going on with our organization.
Night of Heroes Event 2020
The 2020 Night of Heroes Virtual Gala celebrated Eagle County's Public Safety Awards, brought to you by the Rotary Club of Eagle County, Starting Hearts, and the Eagle County Emergency Responders Fund.  If you missed it or would like to view again, click here: 2020 Night of Heroes Awards Virtual Event
Night of Excellence - Public Safety Awards Celebration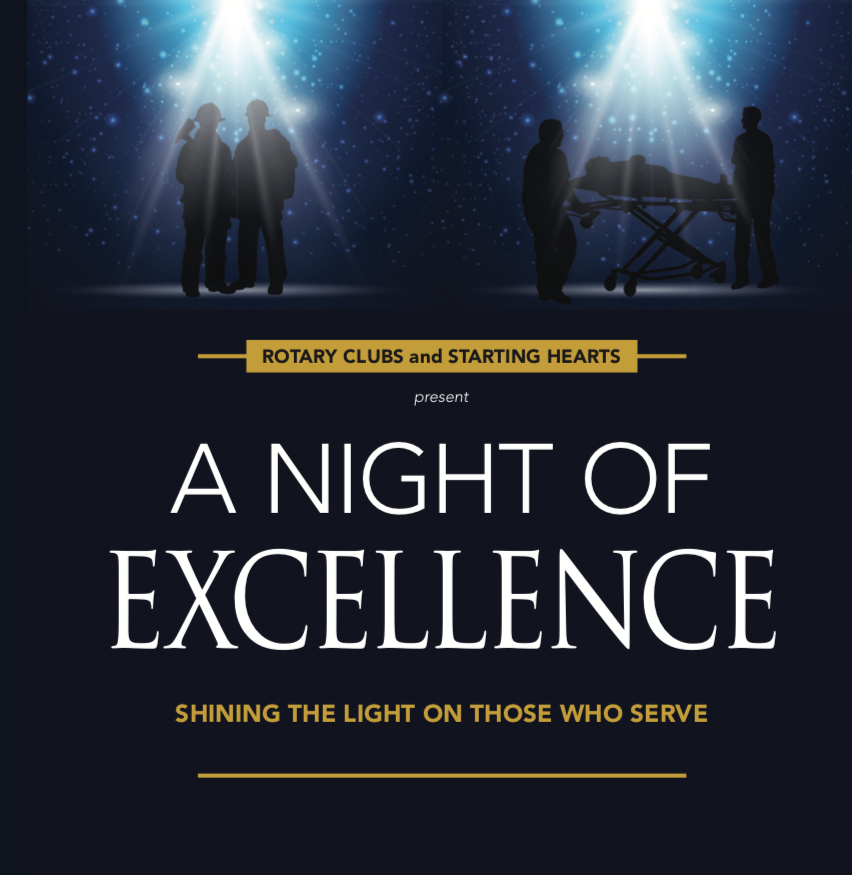 Night of Excellence - Shining a Light on those who Serve
8th Annual Rotary Event, (formerly the Eagle County Public Safety Awards) to honor our outstanding Emergency Responders. The public is invited to help sponsor this event which includes entertainment, silent auction, and dinner. Show your appreciation for our safety agencies and individuals while enjoying a lively evening in a beautiful setting.