Join the Network of Heroes - Become a Neighbor Saver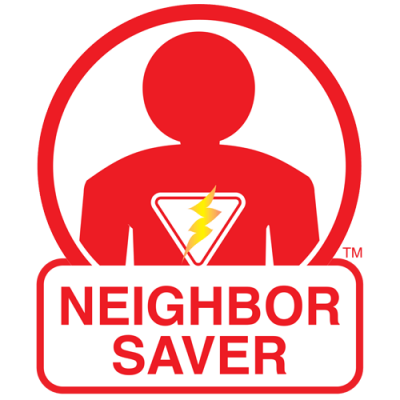 In cooperation with PulsePoint, Starting Hearts has created the Neighbor Saver program that uses a mobile app to alert people of emergencies.  Once you have the knowledge and skills to assist a victim using an DEFIB, you can become a citizen responder, and be alerted when someone in your area needs your help.   Neighbor Saver alerts citizen rescuers through a community-wide SCA response system that coordinates 9-1-1 dispatch information, to alert nearby citizen responders when their help is needed. Simply follow the instructions below and you are on your way to becoming a Neighbor Saver!   
To receive CPR/DEFIB notifications and HELP SAVE LIVES in Eagle County:
Download the free "PulsePoint" Smartphone app.
From the agency list, find and follow "Vail Public Safety Communications Center".
Under Settings, select the "CPR" notification box (this is the most important step—don't forget to check the box!!).
Start saving lives today!
---
What is Sudden Cardiac Arrest?
Sudden Cardiac Arrest is a condition in which the heart suddenly and unexpectedly stops beating and a electric shock is needed to restart the heart.  If not, death will occur within minutes of someone having SCA.  It is our nation's leading cause of death affecting nearly 400,000 Americans every year and more than 92% will not survive.
---
We offer CPR/Defibrillator Classes in English & Spanish
Our course aligns with OSHA's Best Practices for Workplace First Aid Training Programs and is available in classroom and blended learning formats. American Red Cross's new Simulation Learning training method is now available. Simulation Learning is an immersive online learning experience that allows you to make decisions – and mistakes – without fear, followed by an in-person skills session. A digital two-year e-certificate is issued upon successful completion of your course. Course length is three hours.